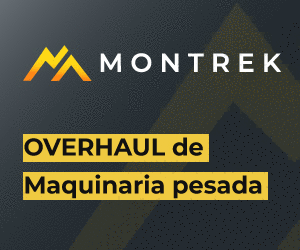 Great Panther Mining (NYSE: GPL, TSX: GPR) has revised its fourth quarter production guidance for the Tucano gold mine in Brazil to between 31,000 and 33,000 ounces of gold, a steep drop from 39,000 to 44,000 ounces.   
Annual consolidated guidance, which includes the company's Mexican operations — and the Tucano operations from the March 5, 2019 acquisition date — has been adjusted to 142,000 to 149,000 gold equivalent ounces, an approximate 6% decrease from the midpoint of the prior production guidance range of 150,000 to 160,000 gold equivalent ounces. 
Following the geotechnical incident that suspended mining at Tucano's Urucum Central South pit in October, production was accelerated from the Urucum North and Urucum South pits, Great Panther said in a media release.
"Mining from these two pits has since encountered lower than expected productivities due to higher than normal rainfall, increased pit congestion due to more constrained mining geometries, and smaller blasts needed to separate ore and waste to reduce dilution. These collective factors paired with ore variability resulted in lower than expected production," the miner said in the statement.
The reduction in gold production guidance is also expected to increase cash cost and AISC, which are now expected to come in at the high end of the range of the miner's existing cash cost and AISC guidance for 2019, and are not expected to exceed more than 5% of the top end of the ranges.

The increase in unit costs due to the lower production ounces is somewhat mitigated by the positive impacts of lower throughput costs and a weaker than budgeted Brazilian real currency, in addition to lower than planned capex in the case of AISC, Great Panther said.  
At market close Friday, Great Panther's stock was down 6.5% on the NYSE, and then rose 1.3% during after-hours trading. The day's trades reached over two million shares, double the average daily volume. The company has a $135 million market capitalization.