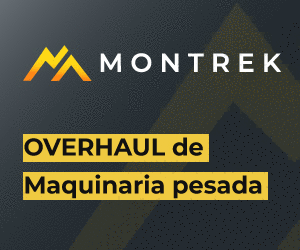 Canada's Kirkland Lake Gold (TSX, NYSE: KL) (ASX:KLA) is buying smaller rival Detour Gold in an all-stock deal worth C$4.9 billion ($3.7 billion) that boosts the already large list of mergers and acquisitions to have swept the sector this year.
Kirkland is offering 0.4343 shares to Detour Gold
shareholders for each share held, which represents a premium of 23.8% to
Friday's closing price.
The transaction, which will help the Toronto-based miner scale up its operations and boost reserves, is expected to generate pre-tax savings of about $75 to $100 million per year, the companies said in the statement.
"We have already taken two mining operations, Macassa and Fosterville, and transformed them into high-quality assets that generate industry-leading earnings and free cash flow," Kirkland Lake Gold's president and chief executive, Tony Makuch, said.
Detour Gold owns the Detour Lake open pit gold mine in northeastern Ontario, which according to Makuch, provides Kirkland with the opportunity to add a third "cornerstone asset" located in the company's back yard.
The miner posted earlier this month record cash flows and net earnings – $0.84 per share – for the July-September period. The quarter, said the company at the time was its best to date, thanks mostly to exceptional results at Fosterville mine in Australia.
The transaction requires approval by a two-thirds majority vote by Detour Gold shareholders and a majority vote by Kirkland Lake Gold shareholders, in addition to regulatory and court approvals.
Canada-centric
Following the highly publicized multi-billion mergers of Barrick – Randgold and Newmont – Goldcorp early this year, the global gold sector has been going through an anticipated wave of consolidation, mostly focused on Canada.
Barrick and Newmont themselves followed their big acts by merging their operations in Nevada, United States, which created the world's largest gold complex.
"We can expect even more M&A activity in the near future," Dean Braunsteiner, PwC Canada National Mining Leader prophetically told MINING.com in April. "That creates a cascading effect of further deals as companies sell off non-core assets, which brings new opportunities for management teams to build the next big Canadian mining company."
Unlike in the previous gold deal spree registered in the early part of the decade, companies are now moving away from a "size for size's sake" mindset to owning and focusing only on the best assets, Kingsdale Advisors noted in a June report.
The announced Kirkland-Detour deal is just one example of such trend. Once completed, shareholders in both companies will own about 73% and 27%, respectively, of the merged company.