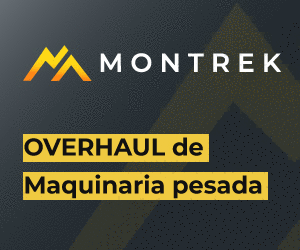 FMC – Minera del Altiplano, which operates Livent's (NYSE: LTHM) Fenix project at the Salar del Hombre Muerto (Deadman's Salt Flat) in Argentina's Catamarca province, is the financial force behind a soon-to-be-open, 600.3-kilowatt solar farm in the town of Antofagasta de la Sierra.
The facility, run by provincial energy provider EC SAPEM, is a hybrid photovoltaic solar farm with 1740 fixed panels and diesel-generating equipment, in case weather conditions interrupt solar energy supply. It has the capacity to power 1,000 homes at reduced prices.
Known as the Antofagasta Solar Park, the $800,000-facility occupies five hectares of provincial land that, according to local news site El Ancasti, was leased to EC SAPEM for 30 years. 
Funding to build the facility was provided by the Salar del Hombre Muerto mining trust, which was created in 2015 following a deal between the provincial government and FMC – Minera del Altiplano. The agreement entails that 1.2% of the mining company's profit should be deposited in the trust which, in turn, can only be used to improve Antofagasta de la Sierra's infrastructure. Between 2015 and 2017, the trust was only fed with proceeds from FMC's water tax.
FMC – Minera del Altiplano's Fenix project is the source of one of the world's purest lithium brines. In 2017, it produced 15,153 tonnes of lithium carbonate with a purity of 99.1%. The company has said that its goal is to reach 19,000 tonnes per year and, later on, double its extractive capacity. 
The miner uses an extractive method that involves drilling the surface of the salt flat until reaching the brine, pumping the resulting liquid and sending it through pipes to large pools dug in the salt flats, where solar energy is used to accelerate water evaporation. The resulting sediment is mixed with chemicals through a leaching process to separate the lithium from the rest of the minerals. This process boosts the Li concentration of up to 99.1%, which allows for the production of commercial lithium carbonate. 
The Salar del Hombre Muerto is part of the so-called "Lithium Triangle," comprised by Bolivia's Salar de Uyuni and Chile's Salar de Atacama. Together, these salt flats contain most of the world's lithium reserves, with somewhere between 50%–70% of the global lithium supply originating from the Salar de Atacama and the Salar del Hombre Muerto.