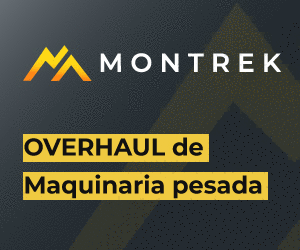 The price of copper fell on Thursday amid worries about China's economic slowdown, vital to overall demand for the metal widely used in the manufacturing, construction, transportation and electricity sectors.
In afternoon trading in New York, copper for delivery in December was trading just off its low for the day of $2.61 a pound ($5,760 a tonne), down more than 4% over the last week.
The National Bureau of Statistics also outlined a drop in fixed investment from 4.8% in September to 3.7% last month. Adding to the bearishness of the numbers is the fact that state-owned firms kept capital spending largely intact (no doubt guided by the invisible hand of Beijing), but private firms were loathe to make any new investments.
Chinese industrial production growth for October released on Thursday also came in way below expectations – falling to 4.7% year-on-year from 5.8% in September.
Despite strong fundamentals – weakening mine supply, threat of disruptions – most notably from top producer Chile, low global stocks and robust demand outlook – spikes in the copper price this year have turned out to be temporary.

Trade worries have dogged copper price bulls for the better part of a year, and the recently announced "phase one" deal between the Trump administration and Beijing only briefly lifted spirits.
In a note Capital Economics' senior China analyst Julian Evans-Pritchard says "not only were last month's data weak, but further weakness lurks ahead":
Real estate is primed for a further moderation as financing to the sector is being squeezed by a regulatory crackdown and construction growth continues to outpace sales growth.
Admittedly, optimism surrounding a phase-one US-China trade deal could provide a boost to corporate investment in the near term. But even if a minor deal is agreed upon in the coming months, this would merely allow the focus to shift to the more intractable issues that we think will eventually lead the trade talks to break down.